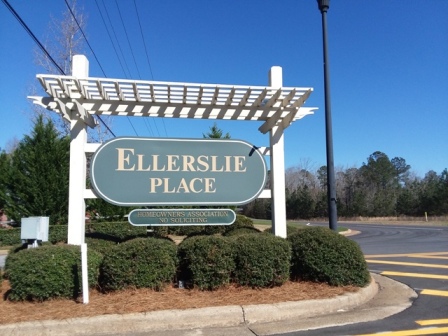 Ellerslie Place has a mandatory homeowners association. This arrangement makes for a fair distribution of neighborhood expenses, as well as providing basic covenants existing between Ellerslie Place residents to protect property values, maintain aesthetics, and manage potential residential nuisances. The HOA also provides a benefit to the homebuilders. HOA dues are $120.00 yearly and must be paid by March 31st each year. Your HOA dues/payments cover the cost of our annual member meetings, neighborhood street lights, water for entrance landscape maintenance. The dues also pay for attorney fees relative to resident noncompliance regarding covenants and dues payments.
---
Your yearly dues should be mailed to :

Ellerslie Place HOA
P.O. Box 356
Fortson, GA 31808
---
Enter your address in the field below to see status of your HOA Dues. Note: This isn't a live database with real information in it. Enter "120 Bridle Path" to test the database lookup. You can also enter a different address to see the error message.
---